AFFORDABILITY COMBINED WITH A SEAMLESS INSTALLATION PROCESS DELIVERS OUTSTANDING RESULTS
OUR APPROACH
OUR EXPERTISE

Premium Australian Made Products
Water Based & Ecofriendly
Most competitive prices available
Pre-Packaged Bundles & Kits
Easy to Follow Install Instructions
DIY - Step By Step Video Tutorials
Email & Telephone Support
Experienced Technical Know-How
Fast Delivery
FREE SHIPPING Available

MICROCEMENT FLOORS

Ecoflor offers a sleek and seamless aesthetic, transforming spaces with sophistication. Durable and easy to maintain, withstanding daily wear. It's versatility allows for customisation in colour and texture, making it a practical and stylish choice for contemporary interiors, blending aesthetic appeal with long-lasting functionality.

MICROCEMENT WALLS

Ecoflor VertEcol for walls brings modern sophistication to interiors, offering a seamless and customisable finish. It's versatility allows for creative textures and colours, enhancing the aesthetic appeal of any space. Easy to maintain, microcement walls provide a practical yet stylish solution for contemporary design and practicality.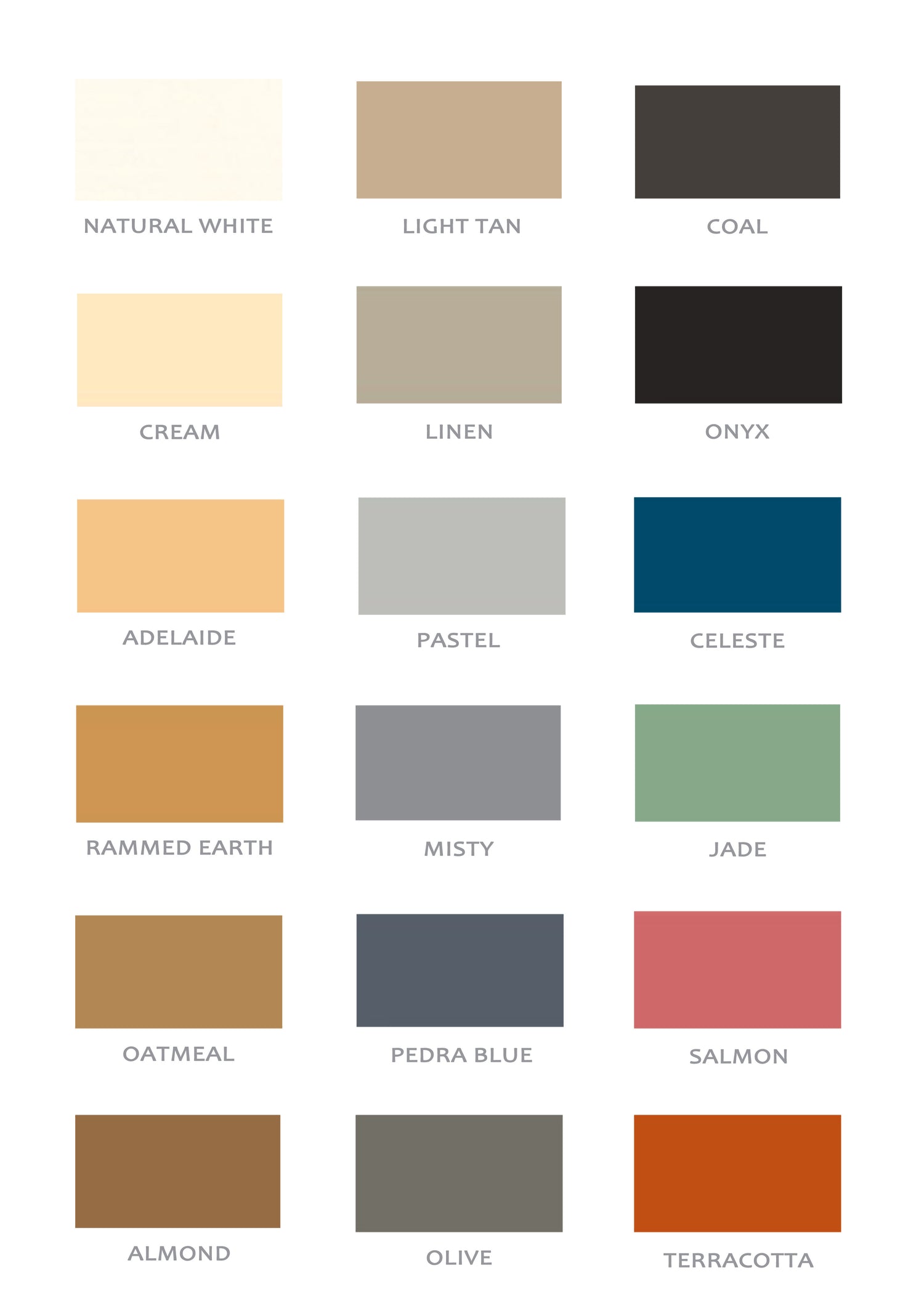 Explore the Spectrum of Colours!
Discover a wide range of microcement colours designed for both floors and walls, delivering not just style but durability too. Our colour palette caters to various tastes, offering classic neutrals and bold, vibrant options for floors that can handle everyday use. For walls, our microcement colours provide creative freedom, allowing you to experiment with textures and finishes to add character to any space.

We get that everyone's style is different. That's why we let you customize your experience. Need a specific shade or custom sizes? Our support team is just an email or phone call away, ready to help you achieve your vision. Dive into the practical and aesthetic benefits of Ecoflor's Liquid Colour Pigments for floors and walls – where style meets substance in every hue.
Colour Your Space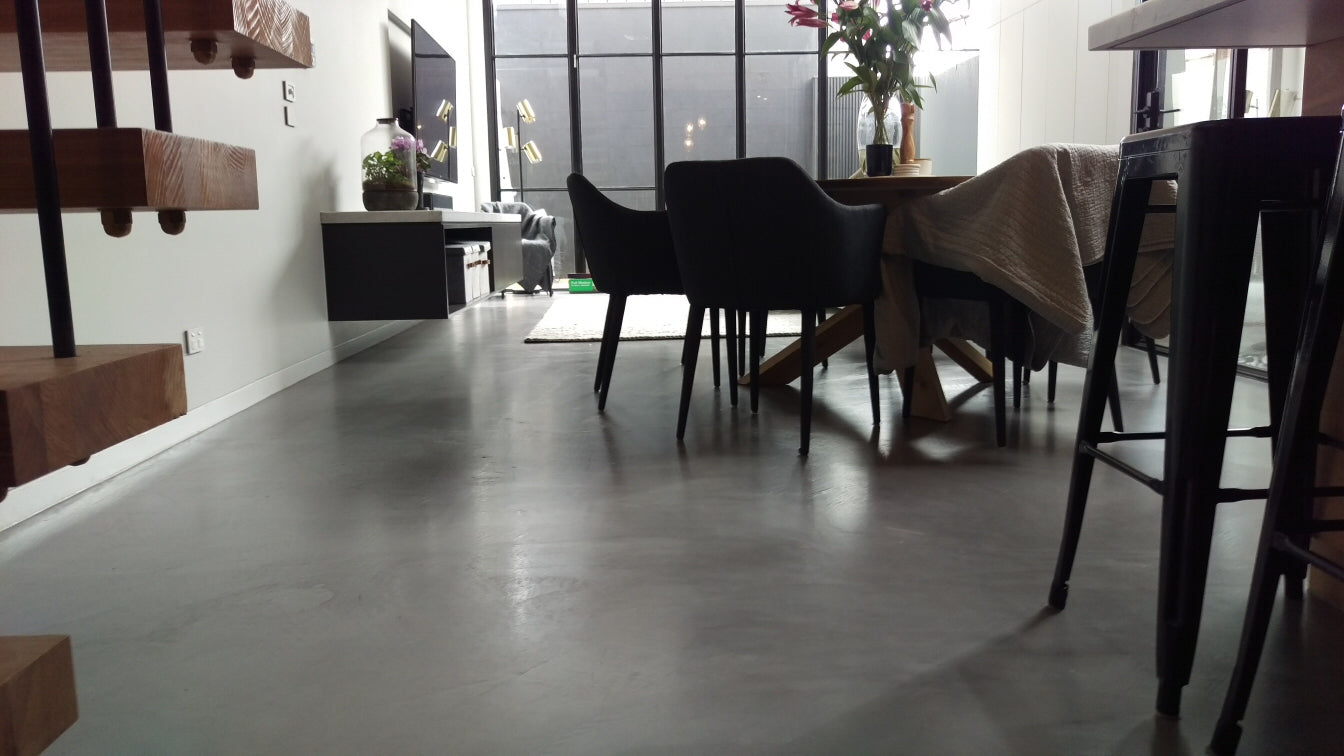 BURNISHED CONCRETE FLOOR ALTERNATIVE – TESTIMONIAL
"We found ourselves in a desperate situation, whereby we had a concrete floor that was supposed to be a burnished concrete finish, based on the surface polishing of our original structural slab, with sub-floor heating beneath it. It proved to be a disaster! After scouring for a more refined replacement surface (devoid of the aggregate look), but still with an industrial-type burnished concrete appearance, we found Ecoflor.
READ MORE